Papantoniou Supermarket Paphos
+357 26936600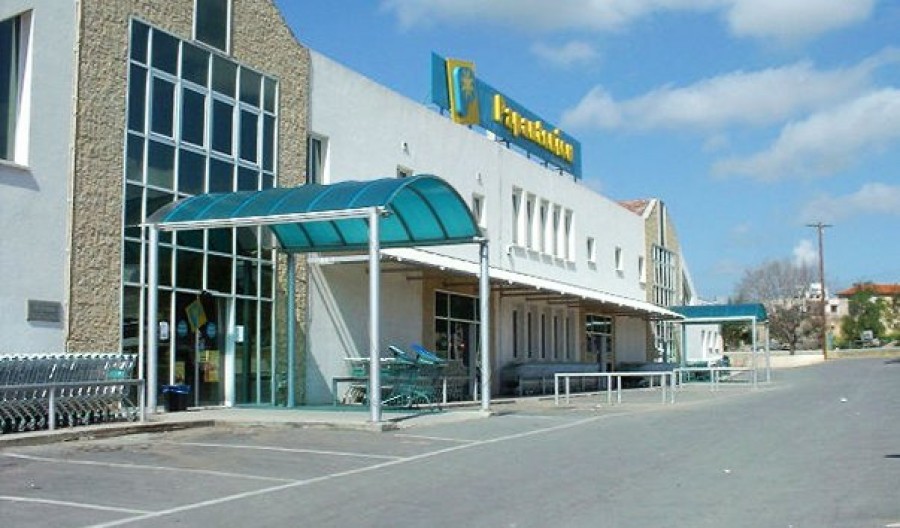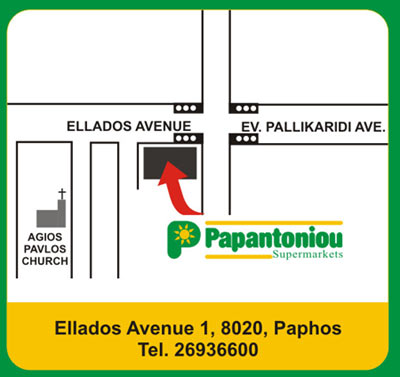 1987 was a landmark year for the Papantoniou Supermarkets. The opening of its first supermarket in Chlorakas – Paphos.
Papantoniou became one of the favourite supermarket for Paphians and not only. At the time they had created a pleasant shopping environment with modern methods of shopping (those dates), which made the supermarket shopping experience unique.

They apply a very strict selection procedure, and make all possible efforts for clientele to pay the best price in the market.

Papantoniou were the first Supermarket Chain in Cyprus to obtain the ISO 9001 and ISO 22000 international certificates. This shows respect to the clientele and also indicates that the company complies with all Cypriot and European laws and regulations concerning food quality and hygiene.
The first Papantoniou Supermarket opens its doors in Chlorakas - Paphos in 1987. Ten years later, in 1997 we open the biggest Supermarket of the Chain in Paphos - 8,000 square meters. In the years that followed, we opened another two supermarkets, Kato Paphos 2006 and 2007 in Polis Chrysochous. In 2009 they operated our first Supermarket in Limassol district - Pissouri.

At present, othere are five supermarkets cover 21,600 square meters that stock more than 80,000 different products.