Kiourlappos Music Shop
Tel 0357 26942781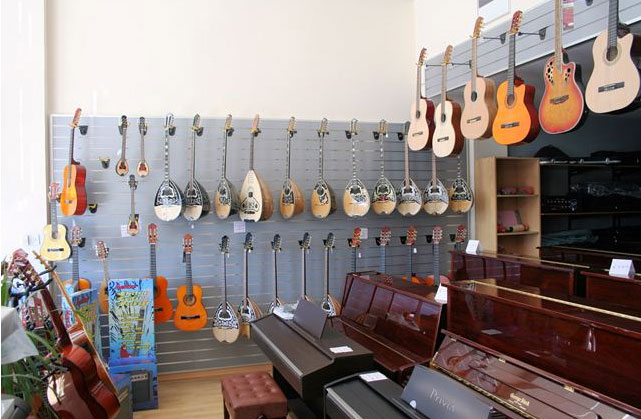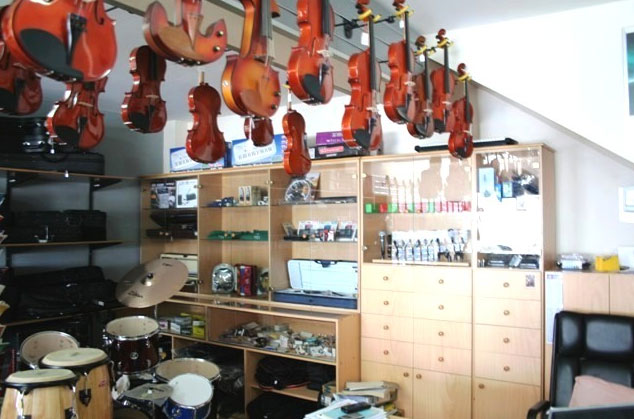 Mr George Kiourlappos began with a classical Violin training at an early age. By the age of 12 the Bouzouki was added and at the age of 18 Keyboards as well. Along the way others including Guitar have been added to a high level of expertise.


The Kiourlappos Music Shop was opened in 1996 and at its current location on Neophytou Nicolaide Avenue in Pafos in 1999.


Despite running the shop full Time George has still retained deep inside his original love of music and has been a performer for many years. He still loves to perform and still currently performing live in the Hotels in the Pafos area.


Not only can Kioulappos Music shop supply all the equipment and accessories that you require, whether you are a professional or just a amateur. It can supply a level of advice and support far beyond what is normal for a music shop
Stocking a full range of Violins, Bows, Bouzouki's, Guitars, Mandolins, Accordions, Keyboards, Pianos, Amplifiers, Sound Equipment, Power Amps, Speakers, Mixers, Power Mixers, Sound Speakers, Percussion including Drums, Bongo's, Hi-hats and Cymbals, and music sheets and books. From a wide and famous range of suppliers including, Fender, Gibson, Stagg, Epiphone, Marshall, Peavey, Ovation, Yamaha and George Steck.


Also have a comprehensive range of accessories including, Metronomes, Microphones both cabled and wireless, picks, leads, straps, tuners straps, pedals, sound and mixing items. In addition they also offer a repair and rental service. Can supply equipment for all occasions including concerts and weddings. Can repair and service most instruments and equipment.